GTC Workshop: Lighting – The Art and Science
GTC workshop hosted by Provision
LED is the future of Lighting but understanding the science behind the chip is crucial in achieving high end glossy pictures. Not all lights are made equal and therein lies our problem.
Kinoflo & Dedolight have invested a lot of time and money into giving cinematographers and all image makers the ability to achieve creative and clean images, but most importantly quality skin tones, by cleverly using intelligent thinking and clever science. Lighting tools that stand out in a crowd.
On Friday 10th May at 09:30, Jonathan Harrison will be holding a workshop (running on two separate days) to expand on his previous 'Lighting on the Run' workshops to include all the complexities of lighting and different styles, including dramatic effects, weaving in the new clever science that is in the new LED lighting gear from Kinoflo & Dedolight.
His coverage will include the complexities of LED light and how the manufactures give us "Clean White Light" whilst also building in LUTs for differing cameras.
Using both a model and props Jonathan's presentation will include a new hands on and creative segment.
---
Jonatha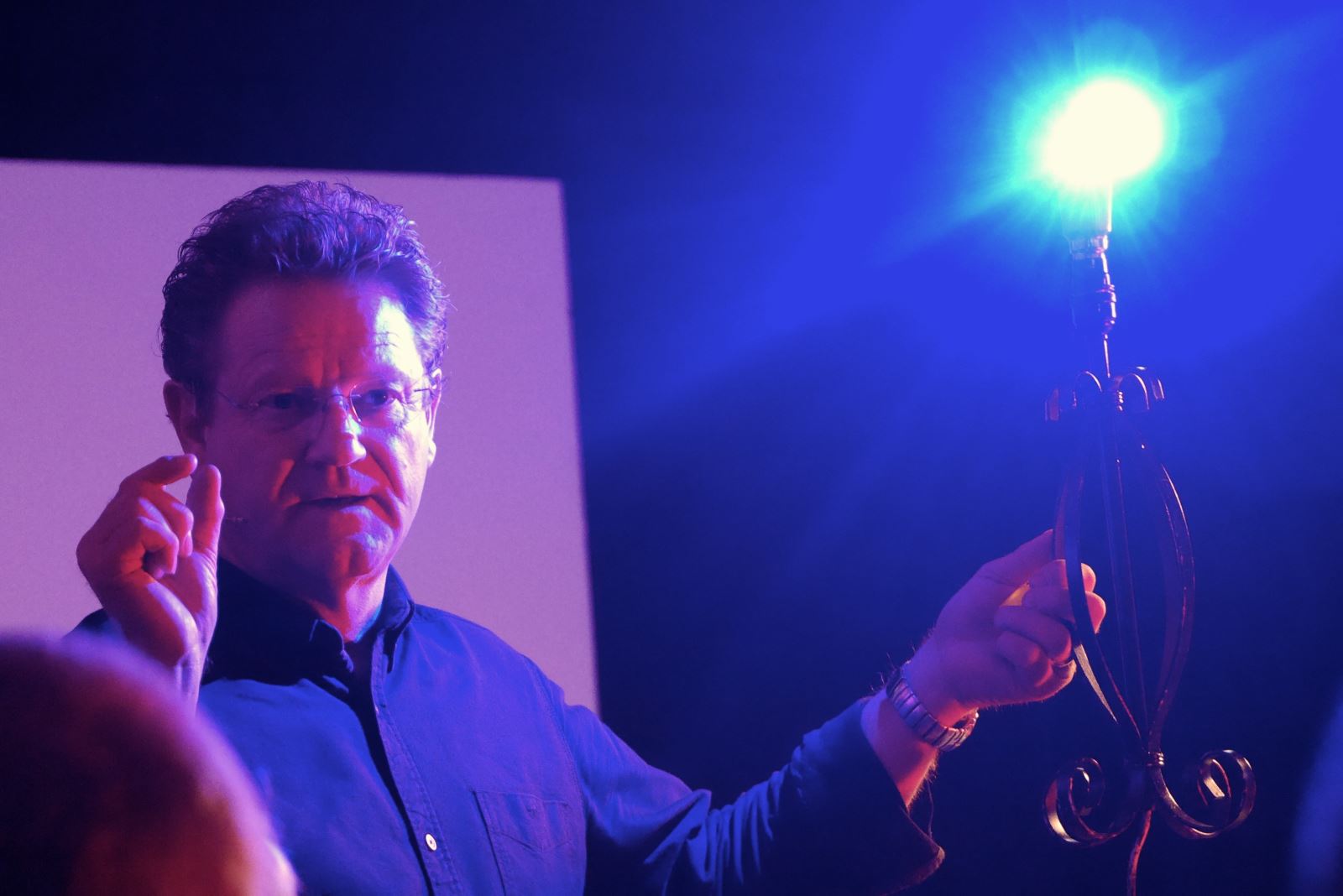 n Harrison trained and then worked as a Film Cameraman at the BBC Ealing Studios. He has shot on many formats and types of programme at the BBC and for many major broadcasters. He currently presents lighting seminars all over the world using cutting-edge, Academy Award-winning lighting tools and now brings over 30 years' wealth of lighting knowledge and experience to the world of contemporary digital image creation. He is an award-winning and BAFTA-nominated Lighting Cameraman.
---
Timetable
9.30 – Coffee & registration
10.00 – workshop start
13.00 – Lunchbreak
14.00 – workshop recommences
16.30 (approx) – wrap
Lunch will be available in the Space Studios canteen (attendees will need to buy their own lunch).
Free to attend for GTC members | £80 non-members
This workshop is supported by:
---