Space Studios Manchester Secret Guest : 'Cold Feet'
Space Studios Manchester team can finally reveal what was behind the blacked out windows inside the purpose built production hub – ITV's long awaited Cold Feet. Filming began in January but such was the secrecy around the location that staff on site were tight lipped about heir latest network drama.
The 360,000 sq. ft. production facility in Manchester hosted Big Talk Production's office and stage requirements to make eight new episodes of one of the most eagerly anticipated modern day drama revivals ever. The production was headed up by Mike Bullen as Executive Producer alongside Big Talk's Kenton Allen, with Rebecca Ferguson as Producer.
The team and cast took over the 10,000 sq. ft. SPACE 03 at the purpose built studio complex. The deal also saw Big Talk make use of integrated office space, dressing rooms, workshop and prop store at the purpose-built production facility.
Cold Feet was originally created by Mike Bullen who was joined on set by director Terry McDonough (who directed Netflix's 'Better Call Saul'), the spin off series from the global hit 'Breaking Bad'. James Nesbitt, Robert Bathurst, Hermione Norris, John Thomson and Fay Ripley have reprised their roles for the new series described by Bullen as a "tip-toe through the minefield of middle age".
Susan Woodward, Founder of Space Studios Manchester, said of the news: "Cold Feet not only helped to define comedy-drama on ITV for half a decade, it projected the heart and warmth of Manchester to the nation in a new and different way and we're privileged that the North West's newest production facility will play host to this fresh incarnation of such an iconic show."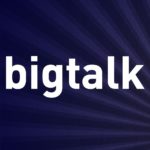 Big Talk's Kenton Allen added: "The team at Big Talk loved using Space Studios Manchester for both Houdini & Doyle and Cold Feet. It's a fantastically versatile studio complex close to the city centre. It's also beautifully designed which always makes working there a joy."
2016 has already seen a number of critically acclaimed dramas made at Space Studios Manchester come to air including The A Word from Fifty Fathoms, Tiger Aspect and Keshet for BBC One and Houdini and Doyle from Big Talk Productions for ITV Encore and Fox in the US. Space Studios Manchester also became the permanent home of the BBC's Dragons' Den.
Space Studios Manchester is currently undergoing expansion, which will include a 30,000 sq. ft stage, more than 6,000 sq. ft of offices and green rooms, 10,000 sq. ft for set construction workshops and a further 40,000 sq. ft of business units for the film & TV production supply chain across the site