The Waterloo Road Production Scheme is back… and looking for new Trainees to work on the next series…
Applications have now closed! Thank you to all who have applied. Applications will now be reviewed and those who are successfully selected to continue on to the Skills Training Day on Friday 4th will be contacted early this week.
Following the huge success of two previous Production Development Trainee Schemes on "Waterloo Road", Wall to Wall Media and Rope Ladder Fiction in association with HOME and Screen Manchester are pleased to announce that applications are now open to join the next 6-month PAID programme, which will commence in August 2023.
The aim of the initiative is to provide on the job training in junior roles for the next generation of talent for the scripted broadcast drama sector.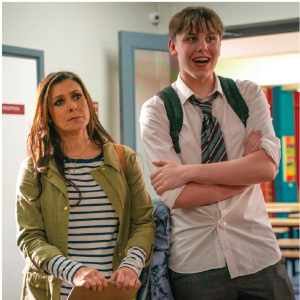 With the support and assistance again this year of HOME Manchester and Screen Manchester, who have recently formed part of the BFI funded Screen Alliance North.
The "Waterloo Road" production trainee scheme is a hands-on experience designed to build skills by directly working on one of Britain's favourite continuing dramas.
Open to 8 individuals who live in the Manchester area, the trainee roles are available within the departments of:
Props
Costume
Makeup
Post Production
Art
Production Office
Camera
Sound
Successful candidates will experience the broader production process as well as
focussing on their specific chosen craft area.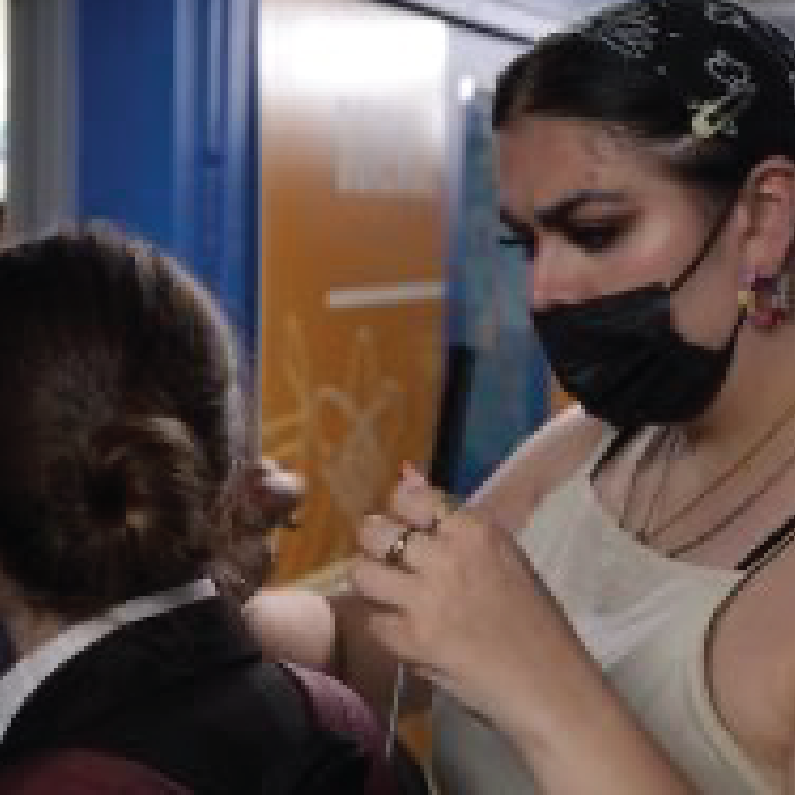 "Working as a Hair and Makeup Trainee on BBC's Waterloo Road was a massive game changer for me, it gave me a real sense of autonomy and pride to see my work on TV. I had the opportunity to do some Main Cast hair and makeup, in addition to overseeing most of the supporting actors. The experience gave me a thorough understanding of how the TV industry works and prepared me for future opportunities."
– Karimah – Makeup & Hair Trainee
The Application process for this placement will be conducted in several stages:
Stage One: Application Form
Please fill out the online Application Form below – applicants will then be selected to progress to the next stage.
Stage Two: Skills Training Day
Applicants will be selected to attend a Skills Training Day held-in-person on Friday 4th August 2023. Here you will be introduced to how the production industry works with specifically designed workshops held by Industry Professionals. The Waterloo Road Production Crew will also be in attendance, and you will have the opportunity to have one-on-one conversations with Crew members from the relevant placement departments.
After the event participants will then be selected to go onto the interview stage.
Stage Three: Interviews
Interviews will take place the week beginning 7th August with the relevant departmental Crew.
To apply for this opportunity candidates will need to be:
18 years of age and over
Available for a full 6-month engagement from mid-August 2023
Available for a full Skills Day on August 4th, 2023, at Space Studios Manchester: A purpose built facility consisting of 6 stages covering 85,000 sq ft. Home to award winning TV, film and commercial productions
Available to work an 11-hour day, this is a full-time placement.
Production will be based in Manchester. To apply you must live in the Manchester area
This opportunity will be a PAID placement
You must already live in the Manchester area there will be no opportunity to relocate from other areas across the UK
Candidates do not need specific programme-making experience, but they do need a passion and commitment for their chosen craft. Evidence of skill-based courses would be useful and should be highlighted when applying.
Deadline for application is 5.00pm on Saturday 29th July.
We welcome and positively encourage applications from all backgrounds, communities and industries. We are committed to building a team that is made up of diverse skills, experiences and abilities. One of the driving forces behind the "Waterloo Road" Production Development Trainee Scheme is to build a workforce that includes under represented communities and ethnicities, disabled and socially diverse crew members, as the positive impact that equality and diversity brings makes for a better team.
For any assistance with your application please do contact: [email protected]